The first time I heard the word 'speciesism' I was a few years into being vegan (albeit a very 'off-and-on-the-wagon' kind of vegan). I thought it was a bit ridiculous.
Speciesism: the practice of treating members of different species as morally more important than other species; and the belief that this practice is justified.
I believed that animals were in a different category to humans. Less developed, less intelligent, less important. I was vegan because of the environmental impact of meat/dairy production and also because it was a diet that suited me well. Veganism had moved my relationship with food from an up-and-down rollercoaster to one of nourishing myself with lots of whole foods. It suited me and I finally came to a place where I was no longer yo-yo-ing between 4 different clothing sizes and body shapes over the course of a year. Veganism had helped me to find a kinder way to eat for myself.
But this belief, that animals are in a different category to humans, has changed for me.
Don't get me wrong – I'm not a bananas animal lover. I think puppies are cute and Planet Earth was an amazing view into nature which filled me with awe. But I couldn't think of anything worse than having a house full of hairy, smelly, loud animal creatures (I have my own already with Gregg and Jenson 😜).
However, I can see speciesism in action more and more…and I think it's destroying our planet and causing such pain and suffering.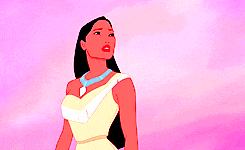 We're destroying our forests – home to countless animals, birds and insects – so that we can have more stuff. More of the food we want, more stuff, more land. It's rarely considered that this isn't just our land – it's the land of these animals too (cue me feeling like Pocahontas!).
We use animals for the testing of cosmetics, household cleaners, food additives, pharmaceuticals and industrial/agro-chemicals because their pain and deaths are not important. We could use more human cells or cell lines for testing – which would ultimately be more effective, but this would take investment and currently animals are the easier, default choice for many. A choice that brings suffering to around 115 million animals per year.
We have practices for getting milk which are, to me, inhumane. Repeatedly impregnating cows and separating them from their calves often less than 24 hours after the birth to get as much milk for ourselves as possible. A practice that leads to obvious distress from both mother and baby. Hearing the cries in a recent film I watched (called land of hope and glory) was truly disturbing to me when I considered the pain I'd have gone through if Jenson had been taken from me on day one and only brought back once a day to be fed.
But it's a cow, not a human, so it's ok?
Being driven by the 'need' for affordable meat, eggs and dairy to the point where our farming practices often cause animals to suffer during their lives. The boy baby chicks who are ground up alive in their first moments in this world because they have no worth to us – they can't lay eggs and don't plump up nicely to be eaten.
They have no value?
And the slaughterhouse practices where the turn around and churn of animals is so quick that often animals aren't stunned properly and so are conscious when their throats are cut and as they bleed out.
Our desire for meat is more important than their death?
I suppose that ultimately I don't want another creature to die in order for me to have something enjoyable to eat. The mistreatment of baby cows so I can have milk in my coffee. The painful testing of animals so I can enjoy a better mascara. The death of baby chicks so I can have cheap eggs.
And as I write this, I can hear others speak about the medicines that are only available because of the animals that have been tested upon. And not all animals are treated as described above. Some farmers treat their animals with love and respect before sending them to be killed. Some calves have more time with their mothers.
And what's the other option? Cows, chicks and other animals not being born because we no longer need them? Yes. That would be preferable to animals experiencing pain and suffering during their short lives on earth.
We use animals as a commodity, when I believe we are morally no more important than they are. Just as I believe that men are no more important than women. Just as I believe that caucasians are no more important than people of black or ethnic minorities.
And since I've found my eyes open to this truth – that we are equal – I understand vegans who can't stand to sit around a table laden with meat and dairy products. Not because of being righteous and self-satisfied smug buggers who want their way or the highway. Because when I look at meat sizzling on a barbecue, or when I see cheese, milk, cream, I see the suffering that these products have come from. I can avert my mind from it, but it's getting harder and harder to do so.
And so I'm sharing my thoughts with you, dear friend, even though I might lose some of you as readers if you disagree and are affronted by my opinions. Because it's too important for me to ignore. Not to divide me from you, but to start a conversation. To hear from you. To ponder on what I'm seeing and explore what this might mean for my life.